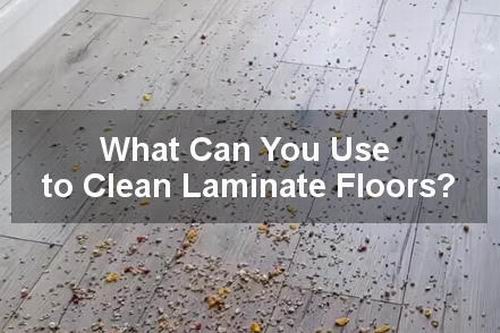 The multi-layer flooring is quite durable and scratch resistant. It's commonly installed in offices and living rooms. Laminate is easy to clean. However, most flooring options are not waterproof. So, what can you use to clean laminate floors? Is damp sweeping the best cleaning method? Are detergents and chemicals acceptable? Let's clear up the question.
What is Laminate?
Laminate is a kind of faux wood flooring. Its top layer imitates wood, stone or tile texture. It looks beautiful. However, it's actually made of melamine resin and aluminum oxide. Therefore, it's scratch-resistant and easy-to-maintain. Nevertheless, moisture can damage it.
Thus, the best steam mop for laminate floors uses dry vapor for cleaning. The surface dries instantly, without letting the steam get to the delicate central core. It's produced from wood fibers that easily absorb humidity.
Laminate Flooring Types
Meanwhile, wear protection and durability of the flooring are not the same. The material is selected depending on its application. Traffic amount matters. So, according to the pressure, used to the core, the basic 2 laminate types are:
 HPL.
 DPL.
High-Pressure flooring is installed in areas with high traffic. They include offices, shops, department stores, public spaces. It's more durable and impact-resistant than DPL surfaces. The heaviest-duty material is waterproof. It can be installed in the bathroom. So, it's possible to clean it with the best portable steamer.
Direct Pressure Laminate is commonly used in homes and small offices. It's more flexible than HPL. Therefore, the flooring looks more realistic and attractive. The surface is still durable. But a decorative paper layer is available. How to clean it? Moisture can damage it. Sweeping is possible. Additionally, the best vacuum for laminate floors can be used. It's equipped with special rolling brushes. Therefore, the cleaner doesn't scratch even a delicate flooring. So, how would you distinguish the laminate type?
Wear Rating of Laminate Flooring
The hybrid floor covering material is differentiated by thickness. The most popular levels are from 6 to 12 mm (1/4"-1/2"). It influences sound insulation in the room. Thick laminate is more impact-resistant. Its surface can be embossed. The flooring is recommended for pets' owners as it ensures better traction. However, dirt can easily stick to the surface. How to clean sticky laminate floors? A wet wipe or cloth can be used therefor.
The other important marker is a wear rating. This classification is applied according to EN 13329 standard. Additionally, the AC (abrasion class) rating can be used. It indicates flooring durability.

| Wear Class | AC Rating | Application |
| --- | --- | --- |
| 21-24 | 1-3 | domestic use |
| 31-34 | 4-5 | commercial premises |
| 41-43 | 6 | industrial environments |
For example, laminated floors with 1 AC rating requires delicate cleaning. It's recommended for bedrooms and dining areas. Only dust mops for laminate floors can be used for it. The 3 AC rating materials are installed on entryways. They are suitable for heavy home traffic areas. So, it would require daily washing.
Can You Use Wet Swiffer on Hardwood Floors?
Wood flooring is completely different. It looks gorgeous and stylish. This type of floor covering is common for traditional homes. However, the surface is susceptible to scratching. Excessive moisture can damage it. So, all wet spills are to be immediately wiped up. Additionally, hardwood is not suitable for heavily used areas. Only soft clothes can be used on it.
So, how can we clean hardwood flooring? Convenient cleaning methods include:
sweeping;
mopping;
dusting;
spot-cleaning.
Can you use a shark steam mop on hardwood floors? Yes, it's possible. The tool is cushioned. So, it doesn't scratch the surface. Just select the mop with adjustable steam function. It lets you sterilize the floor without any harmful chemicals.
Anyway, it's suitable for the sealed surfaces only. So, if the level of mess is not high, the other cleaning methods are preferable. Use a broom to remove large particles and sand. The bristles are to be soft to avoid scratches. Vacuuming is also possible. If you still want to use a cleaning agent, be careful with it. Only a water-based, PH-neutral cleaner is acceptable.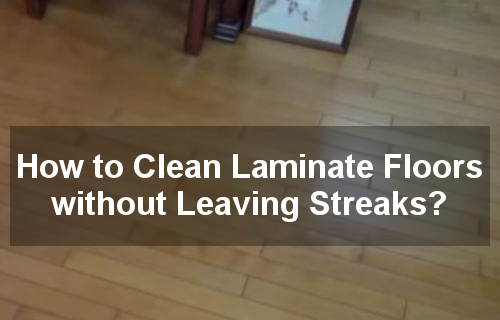 How to Clean Laminate Floors without Leaving Streaks?
Laminate is easy to maintain. It's highly durable. Just keep it free of moisture. Warping is to be avoided. Quite naturally, refinishing and sanding is impractical. However, it's not easy to shine and clean the flooring. The finish is initially in satin or mat. Dry buffing can be applied.  But don't forget about the traction.
The best laminate floor cleaner for shine would be necessary. You can use:
mild detergent;
dishwashing liquid;
baby shampoo;
soap.
Avoid harsh cleansers. They can damage the surface. However, the solutions could be required to remove stains only.
Can I Use Pine Sol on Laminate Floors?
Yes, it possible. The detergent contains only the biodegradable ingredients. It helps you to remove heavy grease stains. Use an old toothbrush for spot cleaning. Meanwhile, consider the wear rating. For example, how to clean Pergo floors without streaks? The flooring is highly durable. It belongs to the class 32-34. So, you can use the best steam cleaner for laminate floors. Otherwise, wipe the floor with a wet mop. Anyway, only a little amount of water can be used. The surface should air dry immediately.
How to Clean Laminate Wood Floors with Vinegar?
Using vinegar is also acceptable. According to the University of Illinois, this food additive is made of 97% water, and 3% of acid. So, a solution of vinegar and water is highly recommended for green cleaning. I would call it the best cleaner for laminate wood!
3 parts of water per 1 part of vinegar are necessary to prepare a solution. It can be used as stain remover. Spills of coffee, wine or juice can be removed this way. Alternatively, baking soda or lemon can be added to water. However, acidic liquids are not suitable for a hardwood surface. They would damage it.
Final Verdict
Now you know how to clean laminate floors. Actually, it's easy. Use advanced tools or solutions. They help you to remove the stains. Just avoid moisture exposure. Keep the surface dry and clean. Shining is escapable.
Video Instruction: How to clean laminate floors