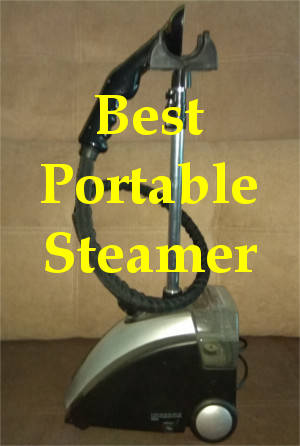 When we think about a device that can spruce-up, sanitize and freshen up your clothes, sheets or upholstery, the best portable steamer is the first thing that comes to mind. Many homeowners have already appreciated the magic that steam can do to their homes. With the help of the steam pressure, such machines can combat pests, germs, and mildew, remove grime from various surfaces, eliminate wrinkles and wipe away bad odor. Needless to say, a portable steamer is an irreplaceable household helper.
How do you use a steamer?
The main principle of operation is common for all steamers. Start with filling the tank with clean water (preferably distilled) and then turn the device on (not vice versa). Once it starts steaming you are good to go. Slowly but steadily navigate a steam head around the surface making sure each spot receives a proper treatment and does not get oversaturated. Once you are done, you should let the device cool down, pour the remaining water out and let the tank dry before putting a steamer away. It is simple and enjoyable!
There are several types of portable steamers, each of which is designed for specific jobs. There are steamers for carpets and upholstery, garment steamers, steamers for hard surfaces, and so on. Some of them can serve several purposes, while others are designed only for a specific task. For instance, the best upholstery steam cleaner will not always be appropriate for de-wrinkling garments, while the best portable clothes steamer will perform poorly as a sanitizer.
Top 7 Best Portable Steamer in November, 2018
In our review we are going to discuss several types of products. Whether you are looking for the best portable steamer for a wedding dress, a travel clothes steamer or a bathroom steam cleaner, this guide can help you make the right decision.
[Read more…] about A Complete Guide to Choosing the Best Portable Steamer