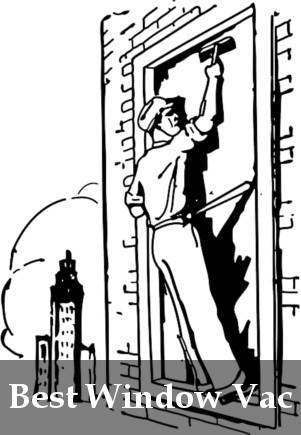 There is hardly a person who likes cleaning windows but a necessity to do that made people create a device that will be helpful in this task. It is a window vacuum – a modern appliance that can make glass perfectly clean, so it is very important to choose the best window vac to achieve amazing results.
A window vacuum is similar to portable washing vacuums but equipped with a special rubber edge that sucks dirt and makes glass shining and transparent. They have a water tank that is used for spraying water on the glass-like surface and can be powered by a cord or by batteries.
Such a window vac is very useful for cleaning not only glass but also tiles, mirrors, showers and other things with a smooth shining surface.
See our selection of the best product!
This type of vacuum cleaner is produced by different manufacturers with various functionality so it is important to analyze all the pros and cons of every model to choose the window vacuum. See the cool selection.
Top Window Vac in 2020
There are 7 most popular and efficient models of the window cleaning vacuum cleaner for you not to waste time for a search and get the better out of the top cleaners.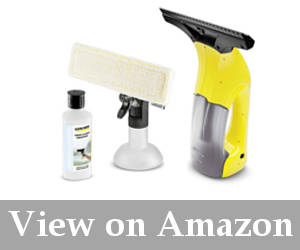 Reading through Karcher window vac reviews it is difficult to imagine that there is an any better product in the market. If you want to get a squeaky clean surface, this window vacuum is created for you.
This cordless vacuum cleaner has made traditional chores a real pleasure. What can be easier than to press a power button and apply the vac to the surface for it to suck all the dirt and liquid?
Karcher WV50 vs WV60? Let's see more details.
You can add extra moisture on the surface using a spray bottle with an ergonomic grip included in the cleaner kit. Any non-porous surface will acquire sparkling look without even a hint of streaks.
The window vacuum features an 11-inch blade that guarantees efficient suction to the edges. There is 3.5-ounce water tank that gathers all the liquid from the surfaces. It is easy to clean without any mess.
Useful information
The window vac is powered by a lithium rechargeable battery with high energy output and great capacity that makes it three times more long-lasting between charges than other models. A 12-volt charger copes with its main task fast and effectively. An LED indicator on the vacuum cleaner will show when the device is fully charged.
The window vacuum model is compact and has an ergonomic design. It is an upright standing vac with non-slip bumpers for reliable holding even with wet hands. Weighing only 1 pound it is lightweight and has a 1-year limited warranty from the manufacturer.
Pros
Solidly built;
Can be used both indoors and outdoors;
Provides perfect results;
Streak-free;
Lightweight and sturdy;
Removes condensation;
Durable and reliable.
Cons
Difficult to assemble and take to parts then;
Impossible to change the clean angle.
Verdict
This vacuum cleaner is one of quality window cleaning gadgets in the modern market. This updated model from Karcher is reliable and durable. It performs its responsibilities perfectly if used correctly. A great thing for non-porous surfaces that look professionally cleaned with it.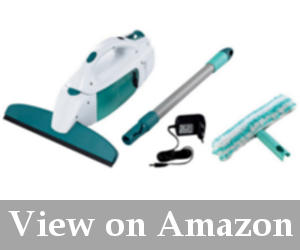 A cleaning kit from Leifheit is a nice solution for people who need an adjustable and durable vacuum cleaner. Engineered by German company this window vacuum is made of the combination of metal (60%) and reliable plastic (40%).
It is a powerful window vac has a long handle for reaching difficult to access areas, a microfiber cleaning pad with 2 sides and a charger to provide the battery with enough power to guarantee effective work.
The main feature that makes this window vacuum outstanding is a possibility to move in different directions and never drip. It is possible to clean the smooth surface vertically, horizontally and under different angles without the fear to get wet.
One more great benefit is a sensor that can increase battery life up to 40 minutes. The window vacuum has 2 gears that are switched between each other thanks to the sensor: when the vacuum cleaner head gets flush against a non-porous surface a powerful suction switches on, in the stand-by position it works on the battery-saving mode.
Interesting Characteristics
There is a big water tank with good capacity and a large opening to get rid of mess easily and quickly.
The model is powerful enough to guarantee an ideal streak-free cleaning that will result in the shining surface. The total weight of the window vacuum is 3.3 pounds.
Pros
Highly efficient;
Fast-working;
Longer battery charge thanks to a sensor and 2 modes;
Durable;
Streak-free cleaning;
Easy to use;
Additionally, you can purchase many useful accessories they are sold separately.
Cons
You need to wet the window with the spray not included.
Verdict
Products made in Germany have gained recognition in many countries and this window vacuum is among them too. This model deserves to be called the glass cleaner as it is a high-quality vac with outstanding characteristics. The only wish you could have is to get a bit more accessories in the kit, but still, they are sold separately.
3. Bosch GlassVac: World-class Window Vacuum Cleaner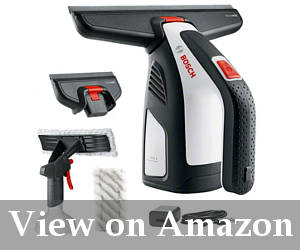 Do you like cleaning windows? I am sure, it's not your favorite activity. Solve this task fast and efficiently with GlassVac tool by Bosch. It lets you get a streak-free finish. The cleaner helps you to cleaner up to 35 large windows on a charge. That is, within half an hour.
It means, it takes you only 15-20 minutes to clean all glass and smooth surfaces in your house. GlassVac works on windows and mirrors. It's pretty efficient to clean tiles in your kitchen and shower cubicles in the bathroom. At first sight, design looks a bit chunky. But it's pretty compact. It enables you to reach edges and the very bottom of your balcony or shower doors.
Why GlassVac is so fast and handy? The wiper blade stands out by patented rubber coating. Based on solid Bosch experience in automotive sector, it provides smooth glide.
Box Includes Useful Accessories
2 suction heads;
2 microfiber cloths
a spray applicator bottle;
a micro USA charger.
The attachments are useful and high-grade. The battery is also available. Additionally, GlassVac device is handy and quiet. It doesn't make you apply pressure on cleaning. Manufacturer provides a 2-year warranty. If you need it, extend it to 3 years at no additional cost.
Pros
compact and lightweight;
versatile;
quiet operation;
streak-free performance;
easy handling.
Cons
both suction heads are a bit cumbersome to clean.
Verdict
GlassVac is a helpful and efficient windows cleaner. Unique wiper-rubber technology lets it glide, leaving no streaks. This handy device is versatile. So, it helps you to clean all smooth surfaces in your house in minutes.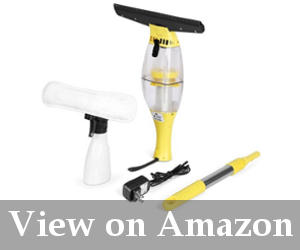 Intey is a reliable manufacturer that pays much attention to every window vacuum it produces. This example guarantees a streak-free clean process as it features a great sucking power. In addition, there is a dual mode of upshift and downshift to achieve clean results.
The window vac can access even the top of each window thanks to the 32-inch extension set. You can clean any sizable area without effort due to a 100 ml tank to keep dirty water.
It is very easy to operate the window vacuum. There is a single on/off button responsible for power and mode adjustment. When you press the button once, you will see a blue light of the LED indicator that tells about a normal suction power. The double press will switch the light to a red color and indicate a powerful suction.
Features and benefits
The vacuum cleaner has a lithium rechargeable battery as an energy source and it allows using cleaner for 25-30 minutes after a full charge. It takes 2-3 hours to charge the battery again.
Together with a window vac, you will get a sprayer, a cloth holder and microfiber head too.
Pros
Easy to use;
Versatile;
Is a part of the cleaner kit;
Powerful;
Streak-free cleaning;
2 modes;
Excellent quality.
Cons
Satisfactory drying;
Impossible to change the position;
Verdict
This cleaninf vac will be a nice assistant in household chores connected with cleaning different smooth surfaces. It will prevent you from leaving smears and make any piece look brilliant. Two modes help to adjust a necessary sucking power while a fast charger will always get it ready for the next clean.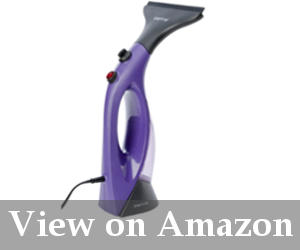 According to steam window cleaner reviews, it is difficult to find a more amazing and effective product than this Sienna model. It is suitable not only for windows and windscreen, but you can also clean tiles, fridges, ovens, showers with its help as well. Super vac guarantees professional cleaner quality to every user.
The main feature that differs this vacuum cleaner from a customary window vac is steam. High temperatures of the last allow sanitizing vanity, countertops and other surfaces. The window vacuum produces steam of 212° F and can easily cope with old stains or other dirt. The steam glass cleaner has a 1200-watt power to achieve the most effective cleaning results. It heats no longer than 30 seconds and you can change water anytime without a necessity to wait until it cools down.
Additional Information
There is a 280 ml transparent water tank to control its amount and see when it is time to refill it. As it is an electric window cleaner, it is operated by a cord with a length of 23 inches.
The window vacuum goes with a number of accessories too. Together with a vac:
you will also get 11-inch,
8-inch squeegee attachments,
4 not standard nylon brushes,
an angle concentrator to access difficult areas,
a jet nozzle,
a measuring cup,
a funnel to pour water.
The vacuum cleaner is lightweight and portable, it is enough to fill it with water to get excellent clean solutions.
Pros
Effective and quick clean;
Easy to use on smooth surfaces;
Versatile;
Multiple accessories;
Big water tank;
Sanitizing.
Cons
Powered by cord;
Water drips.
Verdict
This steam window vacuum copes with window clean perfectly. You can be confident to see pure and streak-free surfaces if you use it at least once. The steam power is enough to sanitize multiple surfaces in your home, but of course, it can not replace a regular steam vacuum cleaner as it has an absolutely different goal – to clean smooth surfaces efficiently and quickly.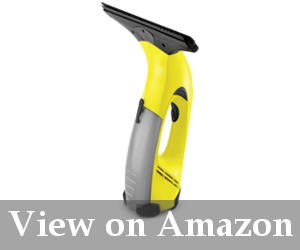 A standalone cheap Karcher window vac is a perfect choice for people who need a reliable and durable product. It is very compact to carry and store as well as convenient for different surfaces like glass, tiles, shower etc. Thanks to its small size you can take it with to clean surfaces anywhere you need. The window vacuum is highly effective due to powerful suction and leaves no streaks.
Together with an ergonomic design, the window vac is also lightweight and extremely quiet. It produces a silent sound when it works but it is not disturbing. Made of durable plastic the vacuum cleaner will last for many years.
Next to the powerful motor, there is a powerful rechargeable battery that allows the window vac to clean about 25 windows that are equal 75 m within a single charge of 25 minutes. Could you ever clean one window for less than a minute? The vacuum cleaner has a LED display that will indicate when the battery needs charging. The battery is fully charged overnight.
The window vacuum is easy to use even with Karcher window cleaner fluid alternative. You will get excellent results even when you clean lower parts of the surface thanks to a comfortable handle.
Features and Specifications
The water tank volume of a 3-1/2-ounce water reservoir to gather all the dirt. You can clean it easily anytime without a necessity to touch the content. In addition, you will also get the suction head and broad a cleaning 11-inch blade.
The window vacuum is perfect for removing condensation and spills due to the internal draining system.
Pros
Rechargeable;
Powerful;
Good efficiency;
Professional streak-free finish;
Lightweight;
Effective in the horizontal position;
Easy to use.
Cons
Battery indicator shows the lack of charge a couple of minutes before it switches off.
Verdict
This window vac is one of the most efficient cleaning kits. It includes not only a vacuum cleaner with a wide blade but also an upright standing base, and a suction head to achieve perfect results on any surface. A lightweight and easy to use a product with a single on/off button from a reliable manufacturer.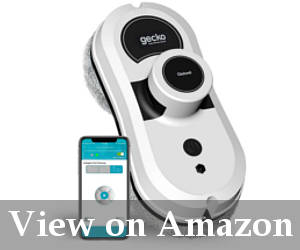 This window cleaner is smart. It's remove-powered and controlled from your smartphone. Quite naturally, you'll have to install the Gladwell's mobile app. This perfect device is based on innovative Artificial Intelligence technologies. It detects dirt on the windows and other surfaces and cleans them efficiently.
Additionally, it detects edges automatically. The sensor is inside. It keeps the robot within the window perimeter. Navigation algorithm is used to make it move consistently. What keeps the device attached to the vertical and sleek surface of the window? Suction (vacuum) technology is used, therefore.
It doesn't provide as strong rip as magnets do. However, this system suits professional cleaning needs. It works better in a multi-story building. Fortunately, the cleaner is equipped with a safety rope. It secures the unit in case of slippage. Just tie it around the loop, using a double knot, and be sure that your cherished robotic device doesn't crash.
How is this smart unit powered? It's corded, continuously connected to AC adapter. Its length is only 13 feet. So, if you are to clean tall windows, an extension cord is necessary. Meanwhile, a backup battery is also available. It runs for 30 minutes in case of a power outage or failure.
Verdict
So, does this cleaner scratch window? Quite naturally, it might not clean the corners. It comes with round discs. Reusable cleaning pads, made of microfiber are included. Don't forget to spray top-quality glass cleaning solution to the pads or directly on the glass before use.
Top Window Cleaning Robot
Today it is not surprising that much of people's work, household chores, in particular, is taken by robots. Even window cleaning has been devoted to robots who can cope with this task fast and effortless. The main thing is to choose robotic window cleaner and enjoy its successful achievements.
The title of the better window cleaner robot can be given to four top-rated models offered for sale today.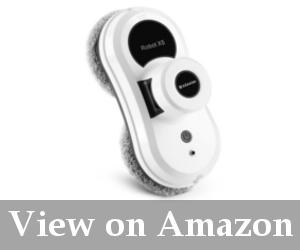 This AI representative features a Smart Window Cleaning System that is capable of identifying the frame, obstacles as well as calculating the most optimal cleaning path. The UPS system pro dies it with energy through a simple wire and it will stay up to 30 minutes on the glass even if the power supply stops.
There are 3 pre-programmed cleaning itineraries to choose from. When the job is done, a robot will give a warning ring and go to the window bottom. Similar to a vacuum cleaner, it has powerful suction and can be controlled by a remote or APP on a smart device.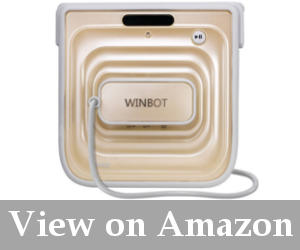 This Window robot is suitable for framed Windows only but can cope with cleaning on any height. There is a Pathfinder technology that creates a personal cleaning route for every window. The robot is easy to use: it is enough to switch it on, put on the glass and press start. When the cleaner completes the process, it will notify you with a short tune and remain on the glass. To remove the robot, it is necessary to switch it off and release a trigger button.
The robot has a 3-stage cleaning system and cleans around obstacles. It can be controlled by a remote provided too.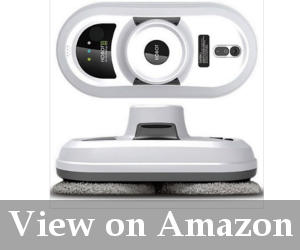 Equipped with a vacuum motor that sucks air this robot will clean windows of any thickness. The Un-interrupted Power System does not allow it to fall down even when the power stops. It also features a gyro sensor and AI navigation system to achieve the most effective robot navigation. This updated model is characterized by a reduced noise, better effectivity, and ergonomic design.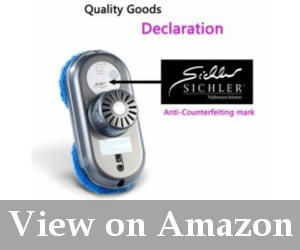 The following robot with a vacuum motor sticks to the glass surface due to powerful suction and performs its cleaner tasks perfectly. It features the Un-interrupted Power System that prevents it from falling if not powered, two wheels with a special design for smooth movement on the glass, and microfiber cover not guarantee quality cleaning and prevent scratches. There is an AL technology responsible for path calculation, automatic detection of edges and cleaning the whole window. It can work itself or controlled automatically through your smartphone or tablet.

Buyer's Guide: How to Choose the Best Window Vacuum
When you read multiple window vac reviews it is easier to understand what features of the vacuum cleaner are important for its owners. Of course, it is impossible to figure out the only common viewpoint on every model, but you can understand what characteristics of the window vacuum are the most significant and must be paid attention to, and which of them have a secondary role and meet personal requirements of every user.
Consider the following characteristics when you choose a good window vacuum:
Size and weight
It is natural that a window vacuum, if it is not a robot, of course, should be carried in your hands. That is why it is important for a vacuum cleaner to be lightweight and compact. Huge window vacuum models are not only not comfortable to use but also difficult to carry and move. A good window vac should not weigh more than 5 pounds with all the accessories, however, there are models with the weight not exceeding 1 pound.
Length of the blade
The longer the blade of the window vac, the fewer paths you will need to make to clean a large window. At the same time, long blades can not fit narrow areas and leave them dirty. Consequently, it is better to get a window vacuum model with the average-sized blade or at least, with a removable head and other smaller accessories.
Possibility to change the window vac position
One of the main drawbacks of the modern window vacuum models is a vertical position of the blade only. However, there are models that can be rotated and turned without the impact on suction power.
Power source of the vacuum cleaner
A window vac for sale can be battery or cord-powered. Models with rechargeable lithium batteries are more popular as they can work incessantly for up 30 minutes on a full charge. If you buy a window vac with a cord, consider its length.
Additional benefits
Steam
It is not obligatory to use steam to get a perfectly clean window with a vacuum cleaner. But if you are a lucky owner of a pet or just like not only visible but also natural purity, you can purchase a window vacuum with a steam to sanitize all the surfaces you clean.
Presence of accessories and cleaning kit
Almost every model of the Window vacuum for sale is sold with anything else apart from a single vac. Usually, it can be a spray to apply water to the glass or a microfiber head for a perfect finish. But you can also choose cleaning kits with the professional detergents, an extendable handle to reach difficult-to-access areas or other small accessories for more effective cleaning of different surfaces. The kit or number of accessories sold with a window vacuum differ among manufacturers and you can find a single vac with different cleaning kits to choose the most suitable one.
Best Window Vac Conclusions
Any of these features are very important for every vacuum cleaner user. Depending on personal expectations, you can choose a window vacuum to meet your own requirements.
With modern examples of vacs in the market, it is possible to refuse from the window cleaning tools and purchase one of the top-rated models to enjoy the process. Choose one of reviewed above and your windows cleaning experience will acquire multiple positive impressions.