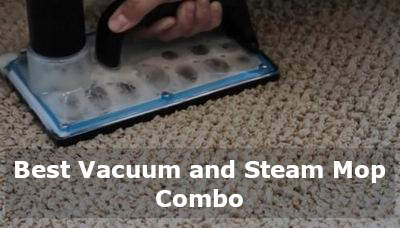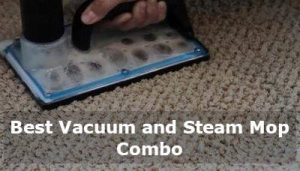 Vacuuming is the most effective and widely used floor cleaning technique. In spite of that, it cannot provide perfect cleanliness. So why not start using the best vacuum and steam mop combo?
Mopping with disinfectants is a better way to sanitize floors, eliminate odor and destroy all the bacteria. But when it comes to home maintenance, we need to have it all.
Fortunately, there are devices in which steam mopping and vacuuming technologies are integrated. They are as effective in killing bacteria, as in eliminating dust and debris. In this review, we are presenting the best devices that will definitely help you keep your home clean and healthy.


See our selection of the best product!
BISSELL 2306A
Buy BISSELL, save pets; BISSELL donates up to 10 dollars to the BISSELL pet foundation for every pet product purchase, upon activation

Vacuums and washes your floors at the same time. Power Cord Length: 25 feet

Pet pro 2306 A features a multi surface pet brush roll and pet hair strainer for easy multi surface cleaning. Safe for sealed hard floors and area rugs

Pet pro 2306 A includes specialized pet cleaning solution to help eliminate pet odors

Pet pro multi surface pet brush roll uses an innovative microfiber and nylon brush to mop and pick up dry debris at the same time. Power Rating: 4.4 amps. Cleaning Path Width: 12 inch
4 Best Vacuum and Steam Mop Combo in 2020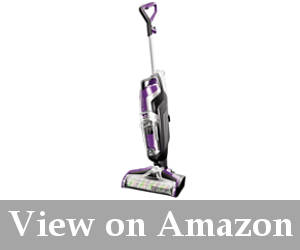 Living with pets is a blessing and fun, but also a never-ending cleaning routine. They shed fur, make messes, bring in dirt from outside and sometimes even have accidents. But we love them anyway, don't we? What can make our lives easier is a multi-functional device, designed specifically for living with pets? Bissell Crosswave Pet Pro is the number one option to consider.
The powerful suction picks up long hair (up to 8 inches in length). An integrated brush roll  prevents tangling and sends the hair right to the place it belongs to – a dirt collecting tank.
A multi-purpose cleaner nozzle enables smooth transition between various floor types. Unlike similar devices, this one is applicable to low-pile carpets, floor mats, and rugs, as well as hard floors.
Tank design deserves a dedicated paragraph. A dirt tank has an integrated strainer that traps hard particles near the top and minimizes the chance of clogging the drain or toilet as you pour the residue out.
Features
Two tanks.
Brush roll for long hair.
Dirt tank with a hair strainer.
Cleaning path width -12 inches.
4 Amps.
Pros
Good for various floor types throughout a house. No need to use multiple devices.
A tangle-free brush roll and a hair strainer make cleaning process even easier.
Swivel steering head enables effortless maneuvering.
Eliminates carpet stains.
Cons
The canister requires frequent refills.
Maintenance is not exactly a breeze.
Verdict
This device is indispensable for throughout-the-house cleaning. It switches smoothly between different floor types and pulls up messes equally effectively no matter where you apply it. In spite of that, the device itself is quite demanding in terms of care.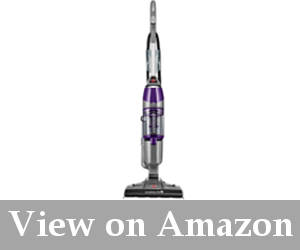 Looks like Bissell puts a considerable amount of effort into winning over consumers that own pets. One more product in our review that is dedicated to dealing with animal messes. This device is a different version of the Symphony series, which looks like a real hit on the US market.
All the distinctive characteristics of Bissell Symphony are also incorporated into this model. A tank that keeps moisture out, quick-release mop tray, washable cleaning pads, on-demand steaming technology, and a steam boost function are integrated.
Unlike Crossway Pet Pro, this device is only applicable on a wide range of floor types: wood, tile, ceramics, granite, linoleum. The 1543A model is equally efficient and safe across all these floor surfaces. You do not have to change settings or accessories when moving from one floor type to another.
Features
Cyclonic vacuum.
Easy-release dirt tank.
Dry-tank technology.
Bristles for pet hair.
Steamboost kit.
Hardwood only.
Steamer power rate – 1100W.
Vacuum power rate – 400W.
Pros
Can perform steaming and vacuuming simultaneously.
Has an improved suction and advanced bristles that capture long hair better and more effectively than regular vac-and-steam combos.
Dirt canister always stays dry.
Supplied with a pack of single-use pads for extreme messes.
Steamer has several power modes for various cleaning tasks.
Maneuverable and simple in use.
Cons
Steamer might leave streaks.
The nozzle is somewhat too bulky to slip under low furniture.
Verdict
This multi-functional cleaner can combat various messes, including hair, feathers, and litter. It is powerful, intuitive and enjoyable to use. The device saves your precious time by performing two operations at once.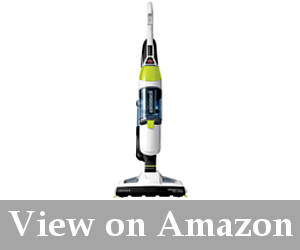 Those of our readers who do not own any pets probably would be unwilling to overpay for certain features. But still, even pet-free households need versatile floor cleaners. Bissell has something to offer them too. The 2306A model is applicable to all types of hard floors (only if they are sealed) – from natural stone to linoleum.
This unit makes cleaning as versatile and comfortable as possible. It features three cleaning modes: vacuuming, steaming and both processes simultaneously. Switching from one mode to another is as simple as pressing a button.
The PowerFresh model features a Bissell trademark dry-tank design. Even when vacuuming and mopping modes are on simultaneously, the hard particles will not get wet and turn into a mess.
Features
Three operation modes.
Dry dirt tank.
2 cleaning pads.
Detachable mop pad tray.
On-demand steam supply.
Cyclonic vacuum.
Pros
Provides sanitation, killing 99% of known bacteria.
Simple switching between different modes. Simultaneous vacuuming and steaming is available.
A detachable pad tray makes switching pads as easy as possible.
Variable supply of steam.
Powerful suction.
Adjustable handle.
Cons
Steam mode is enabled only when a button is held down, which can make your wrist tired very quickly.
Verdict
Bissell PowerFresh is an excellent choice for light routine maintenance. Steam combats harmful bacteria, while compatible scented waters spruce the surface up in an instant. Operating is fairly straightforward and does not require any special skills.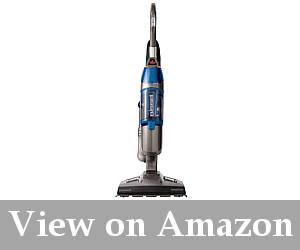 The original Bissell Symphony is the leader among steamers with vacuuming function. It is definitely more practical and versatile than any other kind of household maintenance tools – stick vacuums, steam mops, sweepers, etc. Bissell Symphony carries a 12.8-ounce water reservoir that provides effective continuous cleaning.
The manufacturer took care to reduce the contact with dirty parts to the minimum.
A proprietary technology keeps the waste tank moisture-free, which enables mess-free emptying. A tray that holds a mop pad gets instantly released with only a tap of a foot, while a pad itself has a special sewn-in tab for quick removal. The device is supplied with four reusable pads – 2 soft ones and 2 scrubby ones.
Three modes allow adjusting your cleaning style to each particular floor type and cleaning needs. Low mode is good for hardwood and laminate, while high steam mode helps eliminate tricky, stubborn messes on tile, linoleum, and vinyl. Turn the steamer function off completely for quick pick-ups.
Features
8 oz water reservoir.
11-inch vacuuming path.
Removable tray.
Four cleaning pads.
Three operation modes.
Cord length: 25 feet.
Adjustable handle.
Pros
An ergonomic handle with five adjustable positions and easy-to-reach digital buttons make cleaning a breeze.
Minimized manual contact with the messy parts.
An additional set of washable microfiber pads is included.
Variable modes enable safe and efficient cleaning of different surface types.
Cons
Hard to push when the pads are dry.
Cannot get under low furniture.
Verdict
Bissell Symphony can be helpful for families who strive to keep their floors barefoot-clean but hate to waste time on the routine. This cleaner can sanitize and vacuum in one move, leaving the surface fresh and sparkling.
Here you can see more information about Best Steam Mop for Laminate Floors!
Vacuum and Steam Mop Buyer's Guide
Let's look at a more detailed comparison of the characteristics and advantages of the most popular models.
Bissell 1132A vs 1543A
The Pet version of Bissell Symphony has several characteristics that differentiate it from the original one (1132A). For instance, tank design provides an opportunity to dump the contents out without using hands, even if it gets stuck inside. Another useful addition is a set of disposable pads. Although using a washable pad is a more economical and environmentally-friendly way, sometimes it is better to just throw a dirty mop away. These disposable mops can be purchased additionally.
Bissell Crosswave vs Bissell Spinwave
Bissell Spinwave uses two rotating pads to perform thorough scrubbing. The main difference between these two units is that Crosswave uses only steam, while Spinwave has an option to clean with a solution. Therefore, it leaves residue that needs to be picked up afterward. Besides, Spinwave does not work as a vacuum. Basically, it is just an advanced mop, while Crosswave is a broom and mop in one.
Conclusion: What is the Best Vacuum and Steam Mop Combo?
A floor sweeper and steam mop combo is an indispensable household helper for people who value both cleanliness and their own time. Such devices are not as widely marketed as regular steam mops, but they are surely worth your attention. To choose the right cleaner, you should take into account the following factors: floor type, cleaning modes available, ease of use, versatility, ease of maintenance and price. We have suggested some great options. The rest is up to you.