We all love our pets, they give us compassion, love, and tons of happy times. In addition to that, they also give us tons of hair and fur leftovers scattered all over our carpets and furniture.
For that reason, having a capable vacuum cleaner is essential for you to maintain your house clean and make sure that their shedding mess stays in check!
While the market is flooded with vacuum cleaner brands, Miele stands out for being one of the most frequently recommended ones when it comes to pet vacuums.
If you want to find the best Miele vacuum for pets, you're in for a treat! In today's article, I'll walk you through 5 solid options to go for, so you can choose the ideal one for your needs. So without further ado, let's dive right in!
Top 5 Miele Vacuum Available on the Market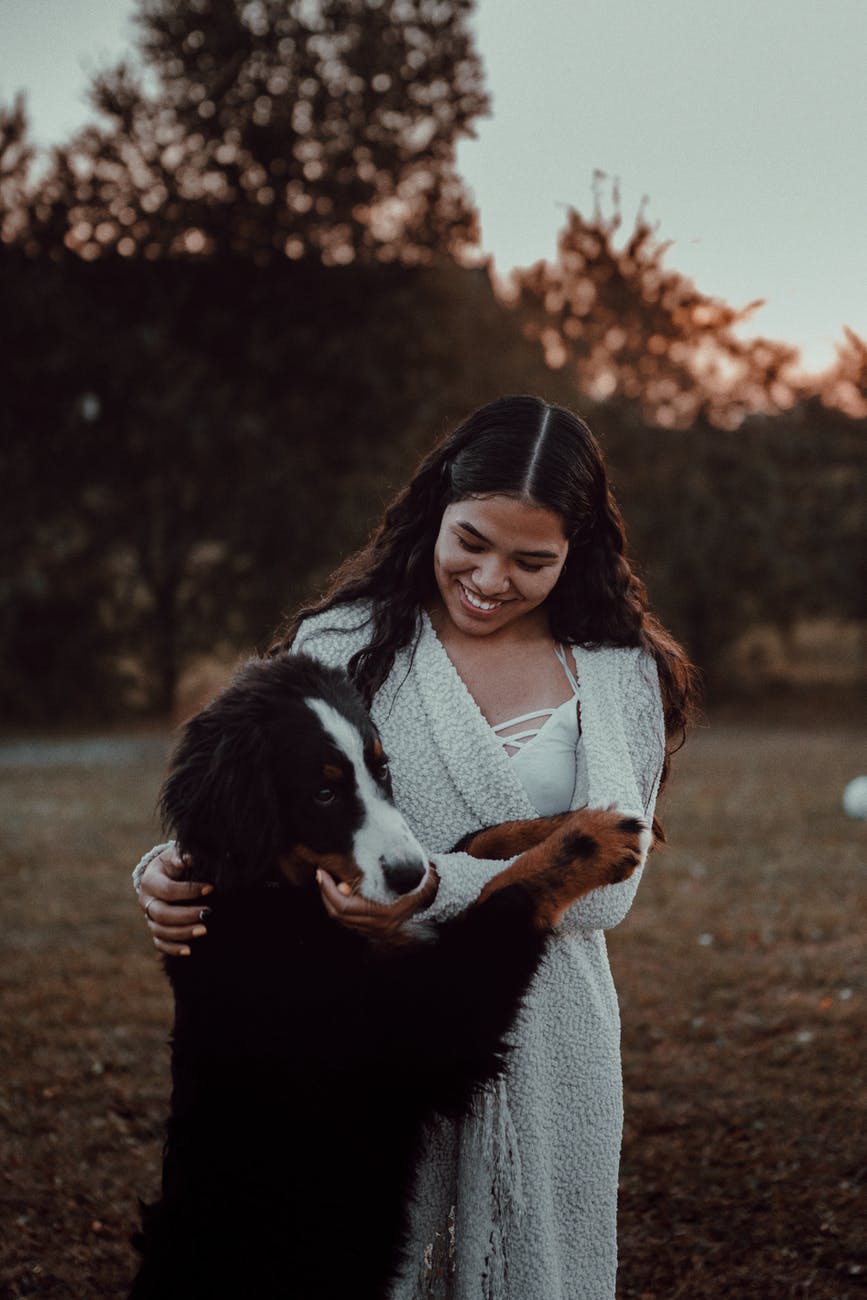 Miele offers multiple pet vacuum options on the market with various features and price options.
To help you pinpoint the best pick for you, I've compiled this review list. Let's have a brief overview of these Miele vacuums and see what they have to offer!
Kicking off the list with one of the best overall options that would work best for the majority of pet owners. The Miele C3 is usually the highest end of Miele's vacuums that usually come at an ultra-premium price tag.
While this is still the case here, this one is a full bundle that includes 16 Miele GN AirClean filter bags, 4 pre-motor protection filters as well as 1 premium Miele HEPA filter.
In addition to removing the pet hairs, these active filters help in sealing the hairs inside and improving the quality of the air in your house, making it a nice choice for someone with asthma and allergies.
Since the bundle packs a punch, it's considered an excellent value pick. The vortex motor is German-made, so it should stand the test of time nicely. According to Miele, it should last for up to 20 years!
Despite the powerful motor, the vacuum cleaner is pretty lightweight, which makes it maneuverable around the house. The vacuum head also has a 360-degree caster that allows you to sweep in any direction, which promotes comfort and ease of use.
The included SEB-228 Powerhead also allows for deep cleaning, which is ideal for all kinds of carpets.
The stainless steel wand can be attached to different heads to work on both soft and hard floors, such as the parquet brush with a 90-degrees twisting ability to help you reach more.

Pros
Excellent suction power to clean pet hair
Stylish construction
Comes with a huge variety of AirClean filters
Lightweight and quiet despite the powerful motor
Features various attachments for more convenient cleaning
Cons
Premium price tag
Require frequent changing of the bag
If you don't have high-pile carpets in your house, opting for a hard-floor vacuum would be a wise choice. The Miele C2 vacuum cleaner is one of the nice options that fulfill these criteria neatly.
The Miele C2 features a vortex motor with up to 1,200 watts of power, which packs a lot of the power and quality that you'll find in the high-end C3 model.
This means that this one is also pretty quiet while it's operating, which makes it a nice choice if your dogs or cats are terrified of the vacuum noise.
The vacuum of 6 suction power settings that you can control using a simple rotary dial. The stainless steel wand is durable with an ergonomic design and long cord that gives you 33 feet of cleaning radius.
Since it works best on hard floors, the main head has soft bristles to protect the hard floors while cleaning. If you're cleaning low-pile carpets, you can easily retract the bristles using the rocker footswitch for easier glide and better performance.
In addition to the main floor head, it comes with an SBB 400-3 parquet head with twisting capabilities to allow maneuverability and faster cleaning.

Pros
Comes with a significantly powerful yet quiet motor
Easy to use with a 6-settings rotary dial
Comes with a 3-year warranty
Compact and durable construction
Cons
Doesn't do well on high-pile carpets
The C1 series is one of the most affordable lines of vacuums that Miele produces. The C1 Pure Suction model also features a powerful motor with a high suction power for up to 1,200 watts.
This one also comes with a rotary dial that allows you to choose between 6 different vacuuming settings to optimize the vacuuming power according to the floor type.
It comes with a single floorhead that's designed to attach nicely to the stainless steel want. Similar to the one in the C2 model, this one is great for hard floors and low-pile carpets.
Although the cord here is shorter than the C2 model, it still gives you 29.5 feet of cleaning radius, which is great considering its price!
Moreover, the C1 Pure Suction comes with 3 different accessories, including a crevice tool, an upholstery tool, and a dusting brush.
Although these attachments are clipped on the hose for convenient storage, I would've loved it if the attachments were stored inside the cleaner unit like the C2 and the C3. but for the C1 Pure Suction's price, the clip-on feature is a great one!
Keep in mind that since this one of a bagged model, you'll have to replace the bags every now and then to maintain quality vacuuming.

Pros
Excellent suction for its price
Large filter bag capacity
Features AirClean system for superb filtration
Cons
Comes with only one floorhead
Controls are a bit difficult to understand without the user manual
For a lot of people, changing the vacuum bag every now and then is a daunting task. Not to mention, it means extra costs, which can be problematic for some.
If you prefer paying a little extra to avoid the hassle of changing bags and spending extra money on Miele's expensive consumable, you should consider the Blizzard CX1 Cat & Dog Bagless vacuum!
The Blizzard CX1 comes with a 1,200-watt motor that offers excellent suction at high speed due to its aerodynamic design. The device has a rotary dial that you can use to choose from 4 vacuuming settings.
The vacuum comes with Gore CleanStream Filter, which is a top-quality filter that separates coarse debris from fine particles for an easier emptying process.
This prevents the fine dust from flying off the vacuum as you empty the canister in the trash. The compartment filter is super convenient and will require you to empty them every 6 months.
The vacuum also comes with a highly functional turbo brush that you can use to target stubborn pet hairs as well as reach tight spots thanks to its built-in crevice tool in the back. Additionally, it also has a dusting brush to help you get rid of the finest specks of dust.

Pros
Features a HEPA filter for the highest level of air quality
The Gore CleanStream system eliminates fine dust while emptying
Comes with different floorheads to clean the pet hair easily
Work well with low to medium-pile carpets
Lastly, if you're on a budget, you don't have to settle for lesser brands that might not offer the kind of performance you're looking for.
The Classic C1 Turbo Team vacuum is one of the most affordable models by Miele. However, this doesn't mean that it doesn't offer top quality vacuuming.
It comes with a super durable and rugged motor that offers excellent suction power to work on fine pet hairs that are stuck to carpets and furniture.
In addition to its relatively budget-friendly price, the C1 Turbo Team's floorhead is one of its unique features.
Unlike the one in C1 Pure Suction, this one works well on low to medium pile carpets. It's also quite slim, which allows it to operate under low profile furniture with ease.
Since it's better designed for carpets, it has air valves and roller brushes that together promote easier maneuverability and better picking of stray hairs that are stuck in the carpet.

Pros
Ideal for buyers on a budget
The Turbo Brush floorhead is great for cleaning medium-pile carpets
Durable unit construction
Comes with various clip-on attachments
What Makes a Miele Vacuum Special?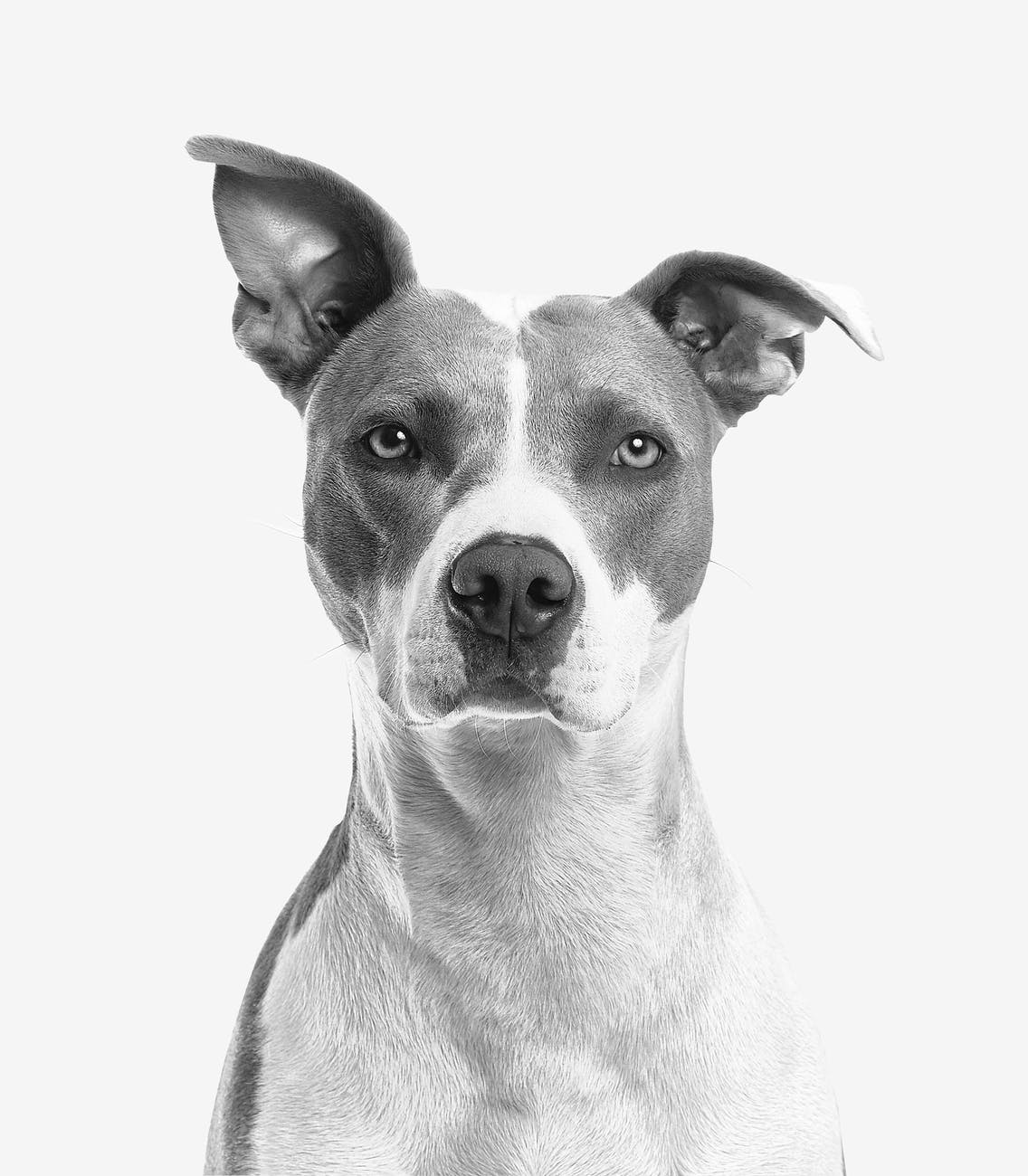 One thing you might be asking yourself, "why would I get a Miele vacuum in the first place?" in this section, you'll find the answer!
Miele is a German company that makes some of the best domestic appliances out there. When it comes to vacuum cleaners, they're head and shoulders above the average competition.
Here are some reasons why you should invest in a Miele Vacuum despite their relatively premium price tag.
Durability and Longevity
While some vacuums eventually break within the first few months of operation, Miele vacuums will stay rugged and solid for years!
The canisters are usually made of ABS plastic, which is one of the most durable plastics around and used for the construction of protective helmets!
Additionally, Miele uses high-quality parts when it comes to its motors and filters, which ensure that they maintain their high performance and stand the test of time.
Unmatched Suction Power
A lot of cheaper vacuum cleaners will have a weak motor that's anywhere between 500 to 700 watts.
This might be enough for cleaning small debris but when it comes to stubborn hairs and pet mess, they won't be enough.
Miele uses cutting edge technologies while manufacturing their vacuum cleaners. They rely on vortex motors with ergonomic design for better aerodynamics to provide the highest suction power.
This power is usually up to 1,200 watts, which is almost twice as powerful as some competitors in the same category.
Remarkably Smooth and Quiet Operation
Every pet owner knows how these terribly loud vacuum cleaners would unsettle their pets and freak them out.
Despite the incredibly powerful motor that Miele vacuums have, the cleaner is surprisingly quiet and provides smooth operation.
This is also useful if you need to use the device at night. They're also quiet enough to hear the phones ringing, which is pretty convenient.
Excellent Filtration and Hygienic Systems
For people with allergies, vacuum cleaners aren't only about cleaning, but they're also a crucial factor to maintain the air quality in the house by the use of filters.
Luckily, the Miele filtration system is made of thick AirClean bags that will ensure that no dust or dust escapes the bag no matter how small these specks are.
Not only that, but in some high-end models, such as the C3, the vacuum cleaner comes with a HEPA filter, which is excellent for eliminating pet odor as well!
Customizable with Attachments
Miele Vacuum Cleaners usually come with a wide variety of attachments that will help you clean various surfaces regardless of their thickness, smoothness, and reachability. These tools are also stored conveniently whether inside the unit itself or clipped on the hose.
Super Easy to Operate
Even the most brilliant vacuum cleaner with tons of features is useless if you don't know how to use it.
That's another reason why Miele's vacuums are loved by a lot of people. They always avoid complications and technical jargon. The majority of their designs and accessories are pretty easy to attach and remove.
Also, you can easily adjust the vacuuming mode using a simple dial system on the vacuum cleaner canister or the wand itself.
Attractive and Ergonomic Designs
Last but not least, if you care about ergonomics and aesthetics, you'll be delighted to check out Miele's vacuums.
Miele cares greatly about the design of the vacuum cleaners and makes sure that they're also easy to hold and move around with.
Most vacuum cleaner models from Miele are pretty lightweight and their wands are easy to maneuver and control.
Things to Consider While Buying a Miele Vacuum for Pets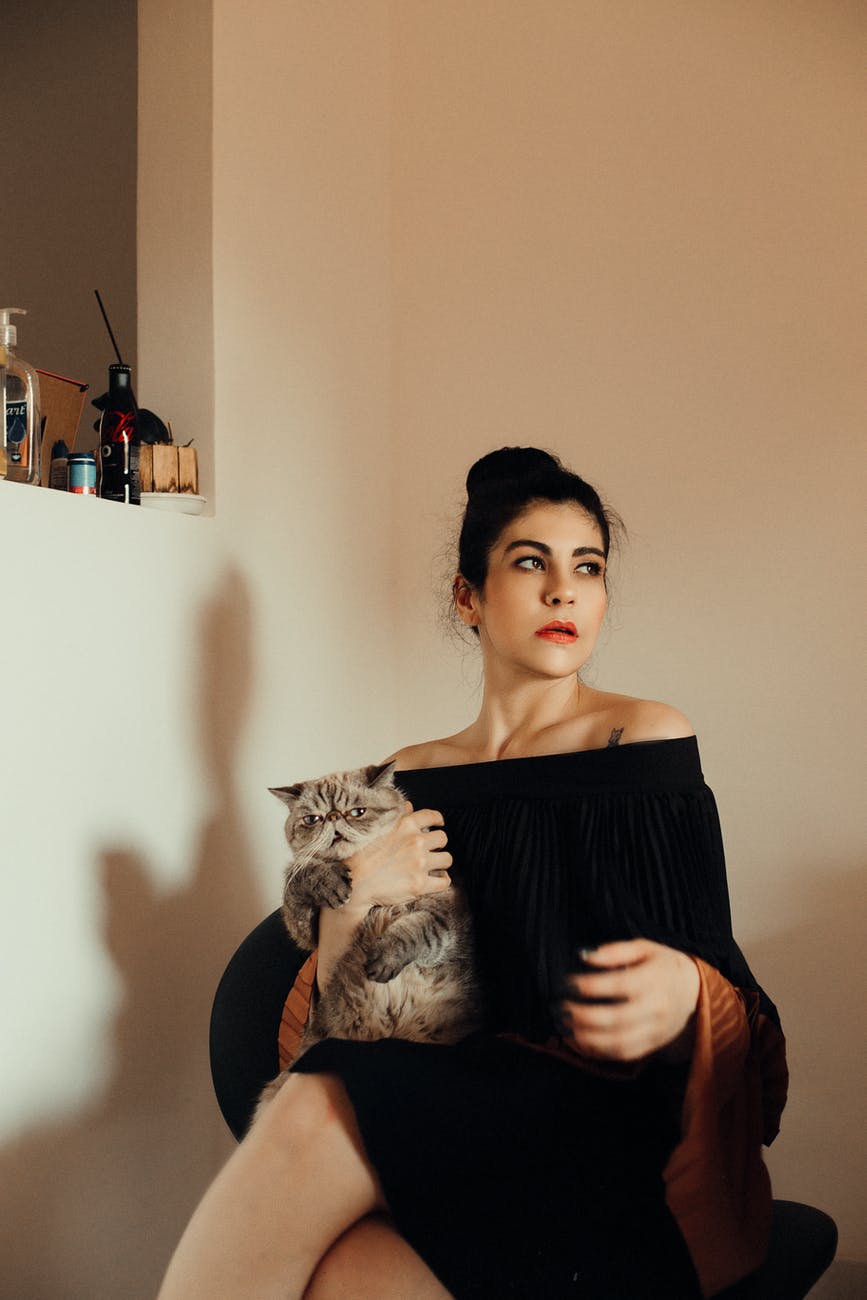 Different models of Miele vacuums offer various sets of features. To pick the best vacuum for you, you have to consider some critical aspects. Let's have a quick look at them.
The Floor Type
Different floorheads are capable of cleaning different kinds of floors and surfaces. For example, some floorheads are specifically designed to work on hard surfaces and low-pile carpets while others are designed to work on medium to high-pile carpets as well.
Choosing the ideal vacuum for your needs depends mainly on the kind of floor you're going to clean. If you want a super-versatile head that can work on all kinds of surfaces, consider the  Miele Complete C3 Marin's SEB-228 Powerhead.
Maintenance Preference
Proper care is always necessary to keep the vacuum cleaner in the best shape and performance for a long time.
This includes changing the vacuum bag periodically and replacing it with a new one. Unfortunately, similar to Miele's appliances, their consumables are also expensive.
If you want to eliminate the need for consumable you may opt for a bagless model, such as the C2 Blizzard. Yet, you should keep in mind that they're usually a bit pricier than bagged models.
Cleaning Radius
The cleaning radius depends mainly on the length of the electric cord. Ideally, Miele's vacuum cleaners have longer cords the higher-end the model in question is.
However, most of their cords are decent enough for any small to medium-sized houses, where you can use them freely without having to pause for changing the power outlets or using power cord extensions.
Filtration Needs
The choice of the vacuum cleaner also depends on the level of air filtration you need. Some basic models, such as the C1 Pure Suction have high filtration bag capacity but are simple filter bags.
On the other hand, high-end models like C3 offer an extra HEPA filter. In addition to cleaning the air of fine dust and allergens, this one also helps in eliminating pet odor!
Wrap Up
There you have it. A complete guide with everything you need to know before buying the best Miele Vacuum for pets.
As you can see, Miele offers a wide variety of models and series to fit different needs. Ideally, if you're looking for the best performance regardless of the price, you should consider the Miele Complete C3 Marin Cat and Dog Vacuum Cleaner.
This one comes with 3 different floorheads, which allow you to clean different surfaces efficiently and quickly with high suction power and HEPA filtration capabilities. It also comes with extra filter bags, which adds more value to your purchase.
However, if you're looking for a more budget-friendly option, you should consider the Miele Classic C1 Turbo Team Canister Vacuum Cleaner.
Despite being more reasonably priced, it packs a surprisingly powerful and quiet motor that will get the job done nicely!