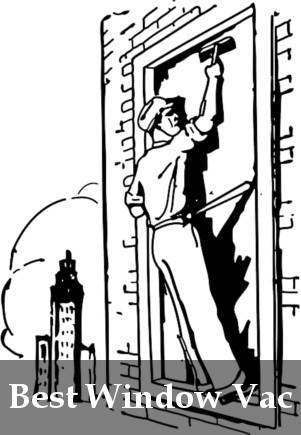 There is hardly a person who likes cleaning windows but a necessity to do that made people create a device that will be helpful in this task. It is a window vacuum – a modern appliance that can make glass perfectly clean, so it is very important to choose the best window vac to achieve amazing results.
A window vacuum is similar to portable washing vacuums but equipped with a special rubber edge that sucks dirt and makes glass shining and transparent. They have a water tank that is used for spraying water on the glass-like surface and can be powered by a cord or by batteries.
Such a window vac is very useful for cleaning not only glass but also tiles, mirrors, showers and other things with a smooth shining surface.
This type of vacuum cleaner is produced by different manufacturers with various functionality so it is important to analyze all the pros and cons of every model to choose the window vacuum. See the cool selection.
Top Window Vac in 2019
There are 5 most popular and efficient models of the window cleaning vacuum cleaner for you not to waste time for a search and get the better out of the top cleaners.
[Read more…] about Guide To Buying The Best Window Vac Or How To Make Your Windows Perfectly Clean