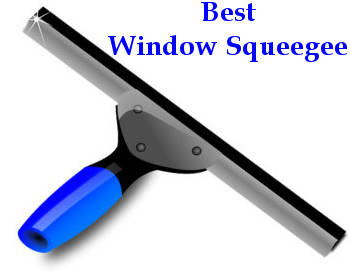 Spring is here, so it's the right time to buy the best window squeegee for crystal clear windows. There are many ways to clean windows. But using a window squeegee is one of the most effective ones. First of all, squeegees and window mops that come with them are made of lint-free materials. Which leave no fluff residue on the surface allowing you to achieve a spotless result. Besides, unlike regular wipes and paper towels. Window squeegees come with handles to offer you a safe reach even to the remotest parts of your windows.
What is the better squeegee for cleaning windows?
There are many different types of window squeegees and the choice usually depends on your window cleaning needs. For home use, you might want to choose a compact squeegee that is undemanding and easy to keep at hand. Professional window squeegees usually have more durable rubber blades and longer poles and often come with higher price tags.
We have selected 5 better window squeegees that are convenient, effective and affordable. Each of them can become an essential helper in your household. As a bonus, we are going to present 2 unique window cleaning technologies that can make your routine even easier and more enjoyable.
Top Window Squeegee in 2019
[Read more…] about 5 Best Window Squeegees + AWESOME Buyer's Guide