What entices homemakers to stick vacuums the most is the fact that they're versatile, convenient, and have energy-saving capabilities.
That said, with all the brands we have available today, how does one choose what's most suitable for them? Well, I'm here to help with just that!
Below, I'll be listing 5 of the best and quietest stick vacuums worth your time. I've also added a buyer's guide to help you decide which vacuum you should choose, depending on your household needs.
What Are Stick Vacuums?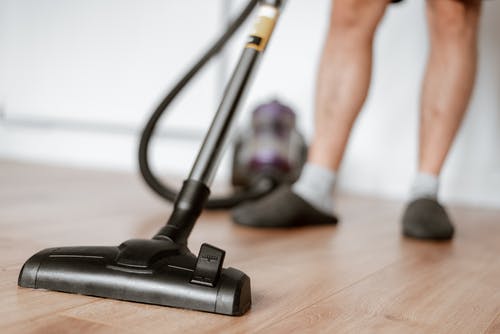 Stick vacuums are vacuum cleaners that operate without a cord. Thus, many also call them cordless vacuums. They primarily operate on a battery, which you'll need to charge before using.
Compared to other types of vacuums, stick vacuums are perhaps the slimmest and lightest cleaners available. Since they don't come with a large dust bag, stick vacuums can be stored just about anywhere.
More than that, as they're not limited to power outlets, they give you the freedom to clean anywhere, whether it be inside or outside your home.
Benefits of Getting a Stick Vacuum
Stick vacuums are the lighter version of upright vacuums. Compared to upright vacuums, they're slimmer, cordless, and much more energy-efficient. Here are some of the benefits of using a stick vacuum cleaner:
Lighter and Smaller in Size Than Traditional Vacuum Cleaners
One of the many reasons people love stick vacuums is because of their size and weight.
The heavy drag of a standard vacuum is enough to put anyone off cleaning for several days. But because stick vacuums are so light, they're much easier to move around and use. They're also ideal for spot cleaning spills.
More importantly, as stick vacuums are lightweight, they're ideal for the elderly. They don't have to worry about using too much muscle to clean their homes.
Makes Less Noise
Vacuum cleaners are notorious for how much noise they're making. When you turn one on, it's as if even your neighbors 3 doors down can hear you vacuuming. But the exact opposite happens when it comes to stick vacuums.
The best part of stick vacuum cleaners is that they make a lot less noise. Compared to standard vacuums that have a noise output of 80 to 90 decibels (dB), stick vacuums are, on average, 60 to 70dB.
Allows You to Clean Hard-to-Reach Areas
Because of their versatility, stick vacuums can easily be converted into a handheld device. As such, it allows you to clean hard-to-reach locations in your house. You can also use it to clean the inside of your car without the hassle of handling multiple cords.
Plus, their stick design makes it easy for you to slide them underneath the furniture and corners without having to move the heavy furniture aside.
Boosts Productivity
According to the American Institute for Cleaning Sciences, cordless vacuums enabled users to clean up to 30% faster than corded upright vacuums.
Dave Frank, the CEO of the American Institute for Cleaning Sciences, said that corded vacuums are a groundbreaking innovation that improves efficiencies and reduces power costs in grander scales.
In our modest homes, we love stick vacuums because, simply, they make cleaning so much easier.
Factors and Features to Consider When Buying a Stick Vacuum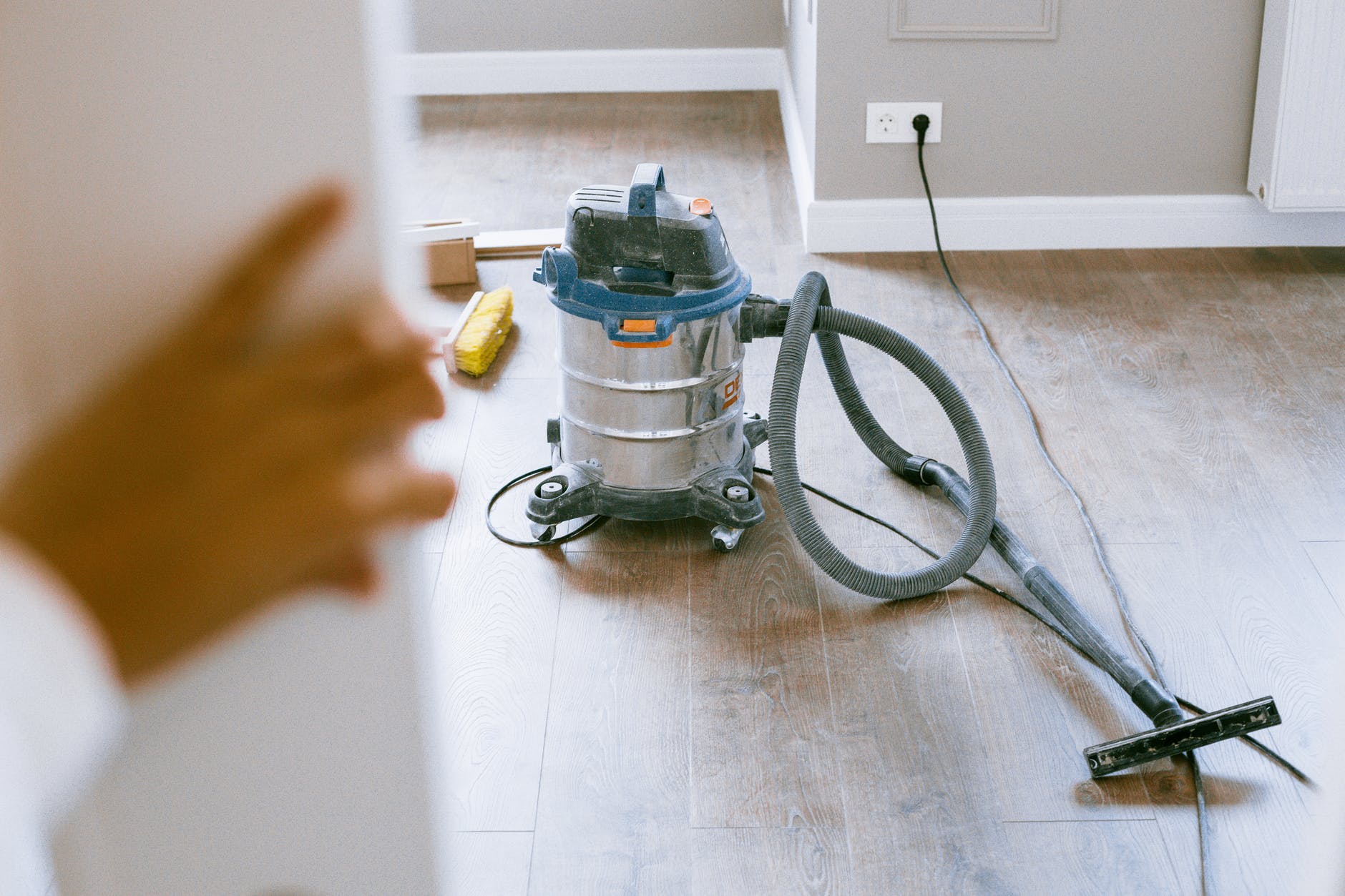 Before you buy a stick vacuum, you'll have to make sure that the model you're getting aligns with your household cleaning needs. You wouldn't want to buy an overpriced stick vacuum with 10 different features if you're only going to ever use 2 or 3 of them.
Here are the top things to consider when buying a stick vacuum:
Suction Power
A vacuum cleaner's suction power is one of the most important things to consider when you're buying a vacuum. There's no point in getting a portable, lightweight stick vacuum if it doesn't effectively clean. This is especially true if you own a pet who sheds a lot.
Make sure you're buying a stick vacuum that has enough suction power to remove dust, crumbs, debris, and the like. If you own a pet, I recommend you buy a model with powerful suction. The stronger, the better.
The suction power in vacuums is typically measured in pascals (Pa) or air watts. For best results, it's best to buy a stick vacuum that has over 16000Pa.
Battery Capacity
Before buying a stick vacuum, make sure that the battery capacity fits your average cleaning time. You wouldn't want your unit to die halfway into cleaning your living room, especially if you have guests over in half an hour!
The most common types of batteries found in stick vacuums are nickel-metal hydride (NiMH) and lithium-ion (Li-ion) batteries. Compared to the alternative, nickel-cadmium (NiCd) and lead-acid batteries, the former two last much longer.
A good stick vacuum battery needs to hold enough charge to allow you to finish your cleaning tasks in one session. Depending on the model you choose, cordless stick vacuums range from 15 to 60 minutes of continuous run time.
If you have a particularly large house, and your budget permits, try to find a model with swappable batteries so you can change it anytime when you run out of juice.
Vacuum Filters
A stick vacuum's filter must be easy to remove, clean, and/or replace. If you or anyone in your family has allergies or asthma, search for a stick vacuum that comes with a High-Efficiency Particulate Air (HEPA) filter.
This filter is considered to be the best filtration system that can be found in a vacuum cleaner. It works by trapping 99.97% of small particles that are 0.3 microns, such as that of dust, airborne bacteria, etc. Thus, the HEPA filter allows you to breathe cleaner air.
Back on July 9, 2020, the NYTimes published an article that claims that HEPA air purifiers can, in theory, capture viruses that cause COVID-19. In any case, HEPA filters are definitely something you should consider in your list.
2-in-1 Functionality
The best stick vacuums can be converted to a handheld machine, this increasing their functionality. This is done by removing the wand and replacing it with a cleaner head or other related tools.
Although optional, I recommend you to get a stick vacuum that comes with this feature, as it'll allow you to clean upholstery, mattresses, and the inside of your car much easier.
5 of the Best and Quietest Stick Vacuums of 2020
If you're looking for a light portable vacuum that can fit just about anywhere, stick vacuums are the way to go. Here are some of the best stick vacuum cleaners of 2020:
Air watts: 145AW
dB: 65 to 71dB
Battery: 2500mAh
The Tineco Pure One S12 is a brilliant machine. It has incredible suction power, extremely smart sensor technology, and one of the longest battery lives I've found on a stick cleaner at 100 minutes.
When it comes to performance, this machine doesn't joke around. The iLoop technology that's unique to the Tineco brand automatically detects and sucks up particles as small as 15 μm.
It also automatically adjusts its suction power depending on the amount of dust present, to ensure every nook and cranny of your house is 100% dust-free.
It's surprisingly quiet, too. With its strong suction power, you'd expect it to be slightly louder than average, but it's quite the opposite. The Pure One S12 only measures between 65dB on minimum power, to 71.9dB on maximum.
And if that's not enough, it comes with a pre-filter self-cleaning tool that automatically deep cleans the filter so you won't have to do it yourself.
When you download the Tineco app, you'll be able to monitor the stick vacuum's battery life and filter conditions, along with other wireless control functions. Furthermore, it sends notifications when the unit needs to be charged, cleaned, or aspects to be replaced.
Overall, the Pure One S12 is a great stick vacuum. It has everything you'll ever need, and more!

Pros
Extremely powerful cleaner
Controls are easy to use
Exceptionally long battery life, plus it comes with an extra battery for extended run time
Can charge both the vacuum and the extra battery at the same time
Comes with a smart application
Quiet operation
Self-cleaning filter
Air watts: 185AW
dB: 70 to 78dB
Battery: 3600mAh
Let's get one thing out of the way: the Dyson V11 is an expensive machine. There's just no going around it. However, many users believe that it's a worthy investment, especially with how efficient, thorough, and durable it is.
The Dyson V11 is one of the most intelligent and powerful stick vacuums available to date. Compared to its predecessor, the Dyson V8, the V11 delivers up to 40% more suction and much longer battery life.
Another unique feature that can only be found in the V11 is its Dynamic Load Sensor system, which can detect and automatically change the suction power of the machine depending on your floor surface.
Unlike many stick vacuums, where you have to adjust it manually, the V11 does all the work for you.
Best of all, it comes with a fully sealed HEPA filtration system that traps 99.99% of particles, dust, and allergens as small as 0.3 microns, making it ideal for those who suffer from allergies and asthma.
When it comes to noise level, the V11, when used, is fairly quiet. Granted, at 70 to 78 decibels of noise, it isn't the most silent stick vacuum there available, but the machine's overall power, efficiency, and functionality more than makes up for the several minutes you'll be using it.

Pros
Powerful suction
Long battery capacity
Increasingly lightweight
Has multiple cleaning settings
Intelligent sensing system for optimal cleaning
HEPA filtration keep debris and dust away from your lungs
Air watts: 100AW
dB: 70 to 78dB
Battery: 2200mAh
The Dibea F20 Max proves that you don't have to spend a fortune to find a powerful stick vacuum.
Although it doesn't come with a lot of special features, like its own app or automatic cleaning adjustments, it has everything you'd ever want in a good stick vacuum: a strong suction, a decent battery life, and a filtration system that can rival expensive models.
Dibea's engineers built the F20 Max with versatility and durability in mind. Compared to the Dibea D18, F20's older brother, it has an enhanced suction power, adjustable 3-gear options, and is incrementally quieter.
This unit works brilliantly on all floor types, but even more so on hardwood floors. Stick vacuums are notorious for damaging or scratching hardwood, but with the F20 Max, the brush's bristles are soft enough to remove dirt and dust without causing damage.
So if you use delicate floorings such as hardwood or vinyl, the F20 Max definitely won't disappoint.
Another thing I like about the F20 Max is its flexible steering design. It swivels up to 270° sideways and 90°up and down, allowing it to easily maneuver in congested spaces, corners, and hard-to-reach areas.

Pros
Ideal for hardwood floors
Charges fairly quickly
LED lights are a nice touch, helps you spot dirt even in the dark
Motor and dust pin detaches easily for quick clean-up
Low-noise operation
Cons
Doesn't have a HEPA filtration system, thus making it unsuitable for those with allergies and the like
Air watts: 180 watts
dB: 70 to 72dB
Battery: 2000mAh
The Aposen H21S is a cordless, 4 in 1 stick vacuum cleaner that'll impress you. Saying it's the "perfect" affordable stick vacuum might be an overstatement, but it certainly came close.
Weighing only 5 pounds, the Aposen H21S may be the lightest stick vacuum model yet. It looks quite slim and simple overall, but don't let its base build fool you.
Underneath the design, this cordless vacuum is equipped with a brushless high-power motor that provides up to 21000Pa suction in turbo mode. Debris, dirt, and pet hair won't stand a chance when faced with the Aposen H21S.
Like the other stick vacuums on this list, this unit can easily be converted into a hand vacuum for effective top-to-bottom cleaning. Whether it be on the keyboard desks, underneath sofas or beds, the Aposen H21S has a nozzle for every task.
The filtration system that comes with this machine is one of the best on the market. Dubbed as the Cyclone Hepa Filtration, the H21S uses cyclone technology combined with a high-density filter to trap more than 99.99% of dust, pollen, and pet dander.
If you're looking for a powerful cleaning tool that costs over half the price of Dyson and Tineco, but performs more or less the same, the Aposen H21S is certainly a cleaner to consider.

Pros
Extremely lightweight
Great filtration system
Strong suction
Big bang for your buck
Cons
Loud operation when compared to the rest of the models on this list
Battery life isn't the best
Air watts: 90AW
dB: 70 to 75dB
Battery: 2200mAh
The Aucma EV-691 is another stick vacuum cleaner that's worth looking at. It's the cheapest unit on our list, but it's still an excellent model through and through.
Its simple, straightforward design is a breath of fresh air. It has a total of 3 suctions to choose from depending on the surface you're cleaning, whether it be inside your car, on your stairs, or your hardwood floors. Overall, it's exceptionally easy to use
When it comes to battery life, the Aucma EV-691 comes equipped with a removable 2200mAh lithium battery that has a runtime of up to 50 minutes, depending on the cleaning mode you choose.
Similar to the Aposen H21S, the Aucma EV-691 also has a 4-layer filtration system that utilizes cyclone technology. As we've discussed, this HEPA filter ensures 99.99% of all fine dust and particles are removed to ensure your -and your family's- safety.
The filter is detachable and can easily be washed. Plus, it comes with an additional filter as a gift!
At only 19000Pa, the Aucma EV-691 has arguably the "weakest" suction power compared to the other units we've listed. Nonetheless, it still falls in the above-average spectrum when it comes to power.
If you're looking for a simple, no-frills machine that can finish a job, the Aucma EV-691 is definitely worth considering.

Pros
Strong suction
Dual filtration system extends the life of the filter
Extremely well built considering its price
Quiet operation
Cons
Vacuum's head doesn't rotate left and right.
Verdict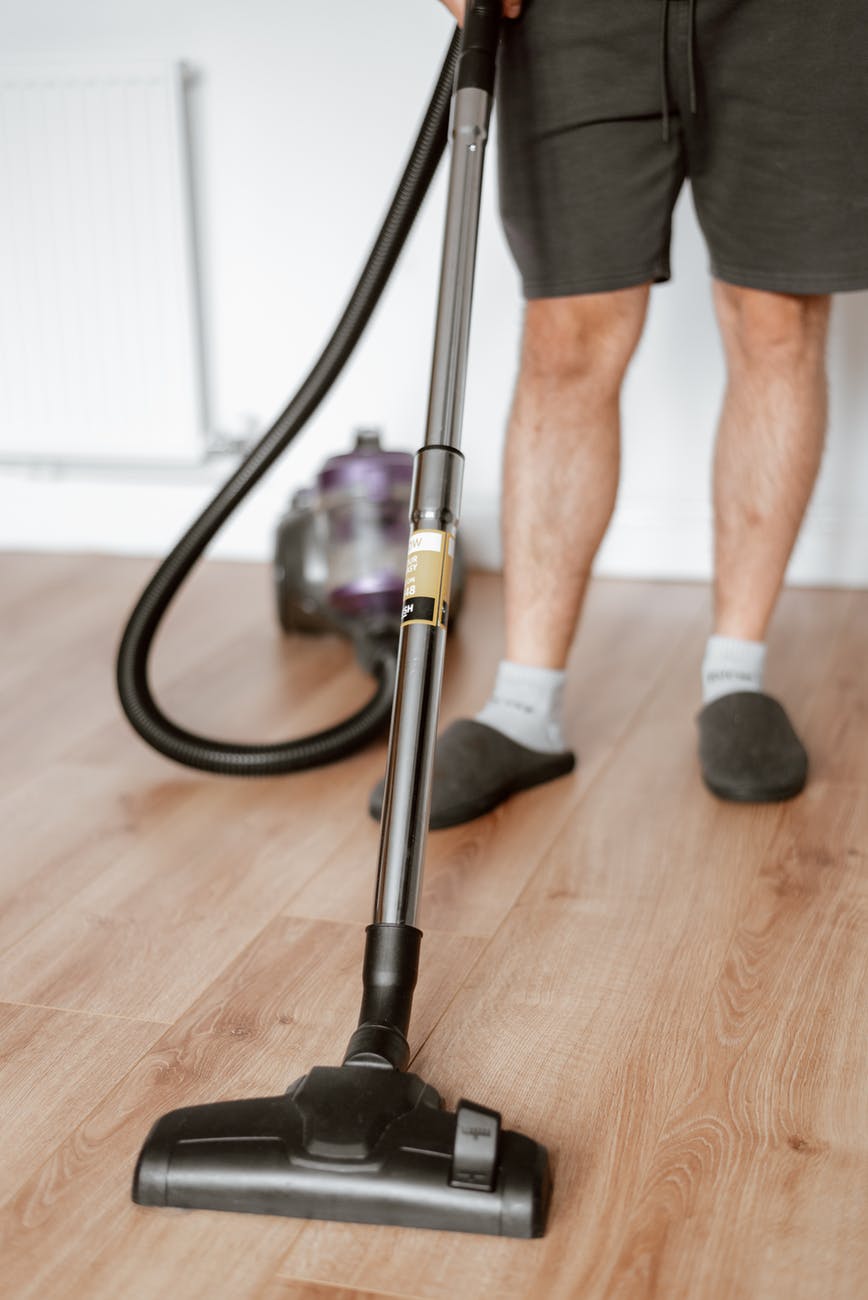 All of the listed stick vacuums above are brilliant in their own right.
But when it comes to the best and quietest stick vacuum, I'd have to say that my top choice would be the Tineco Pure ONE S12 stick vacuum. It balances power and efficiency quite nicely, plus it's fairly quiet as well! It's definitely the top choice overall.