Do you want to let your large carpet dry where it is? When it lies on the floor, it's not too fast. How to dry wet carpet without vacuum? What can help in this case? Maybe, the appliances that reduce air humidity do the job. Let's check the available alternatives and the best options.
Dry and Wet Carpet Cleaning
How often do you vacuum your textile floor covering? You may do it every day or every week. Less often is simply impossible. Carpeting collects dirt and dust. It attracts allergens and traps them.
Do carpets cause asthma and other allergic diseases? The issuance is controversial. For example, a study, conducted by DAAB Society, proves that wall-to-wall carpeting is beneficial. It doesn't let fine dust be available in the air.
However, any textile material, both natural or synthetic, would get heavily soiled in some time. A dry vacuum for carpet can't cope efficiently with multiple common issues. They include:
pet hair;
odors;
stains;
mud and grease.
Deep cleaning would be necessary. 2 methods do the job: steam cleaning and shampooing. Which one is the best? Let's compare their specific aspects.
| Feature | Steam Cleaning | Shampooing |
| --- | --- | --- |
| Temperature, °F | 212 | 150-200 |
| Drying time | 4-48 hours | 3-5 days |
| Germs, mold and mildew killed, % | 99.9 | 95-99 (but for fleas, bedbugs and their eggs) |
A carpet cleaner spray soaks it, working well on the heavily soiled areas. It helps to get rid of embedded dirt. But in terms of the drying time, steam cleaning is a total winner. Meanwhile, time is still long. What are the reasons?
Here you can see more information about best carpet cleaner spray!
High Humidity Issues
Sometimes, the process is complicated. High humidity may have a damaging effect on your rug. For example, in California, in coastal areas, it often exceeds 70%, especially in the mornings.
It may damage the carpets. They never get completely dry, remaining damp. In several months, they would smell bad. According to research, high humidity is able to cause mold to grow. The carpet fibers become weaker. Additionally, the humid environment is favorable for insects and dust mites to thrive. How can you fight it?
Where to Dry the Carpet?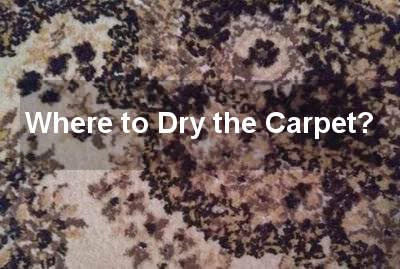 Do you live in a private house? Why don't you dry your carpet outside? Wind and airing would hasten the process. It helps to get bad smells out of the carpet. When the rug is not large or heavy, the best way is to remove it from the floor. Hang it somewhere and wait for a while.
Just avoid exposure to direct sunlight for a long time. It can cause textile discoloration. The colors fade and the carpet is not as bright as before. Some hours are beneficial. UV light works like steam, killing germs, such as:
bacteria;
mold;
fungi;
viruses.
However, if the carpet is too heavy, long-pile or wall-to-wall large, it's not possible to remove it. The floor covering is to be dried where it is.
How to Dry Wet Carpet with Vacuum?
Have you got the home appliance? Even a regular one can help. Quite naturally, it is to be approved for wet cleaning. Therefore:
Let the vacuum cleaner to remove water from the covering;
Damp the tank until it gets fill;
Proceed with vacuuming.
If the amount of water is significant, a more powerful unit may be necessary. How to dry wet carpet in the basement? For example, a hot water extractor would be efficient. Move the furniture out. Raise the carpeting and check the floor condition. Is there any water beneath the carpet? Get rid of it. However, it may be caused by a flood or leakage only.
Here you can see more information about best hot water extractor!
How to Dry Wet Carpet Padding?
Has an accident of this kind happened? Your carpet may be saturated with water. The top fibers don't hold water. They dry quickly. A wet vacuum cleaner removes moisture from it quite efficiently. If it soaked in, it can make:
floor buckling;
fabric damage;
mildew smell.
When the pad underneath the carpeting wet for more than 72 hours, infection by mold is highly probable. Can carpet padding be dried? Yes, it should be. Don't wait! Otherwise, you'll have to replace the padding, the carpet as a whole or the flooring itself.
How to Dry Carpet after Cleaning?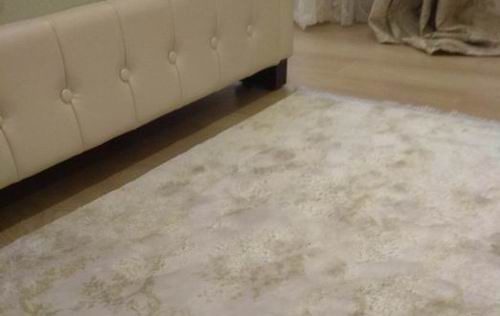 Is the floor underneath the carpeting wet? If so, it's necessary to raise it carefully from the corners. Anyway, dry and hot air solves the task. Therefore, you can use various appliances, such as:
air conditioner;
dehumidifier;
fan;
hair drier.
Keep the fan or hair drier close to the padding. Let it blow the air directly to the wet spots. It would expedite the evaporation process. If you live in a desert area, just open the windows. Cross-ventilation does the job.
However, the temperature in a basement should not be higher, than 75°F. Heat would promote mold and mildew growth. An antibacterial agent could be necessary. If you don't have any professional solution, use baking soda. It absorbs unpleasant smell and moisture.
If a flood or leakage in your basement happens, don't become discouraged. Lift the carpeting and keep the humidity low. It lets you dry wet carpet fast. If you have to use deep cleaning often, prefer the steam method. It allows for faster drying. All dangerous bacteria and germs are killed. Therefore, your living environment is completely healthy.
Video: How to Dry Wet Carpet without Vacuum?