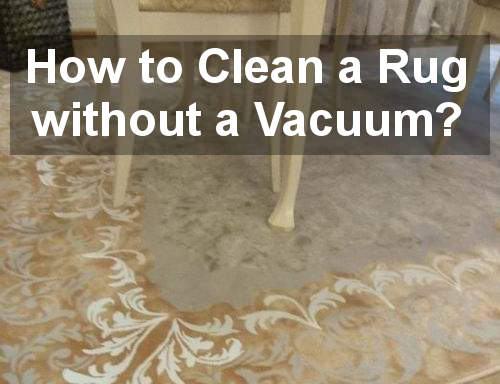 Vacuums and steamers are rightfully considered the most effective carpet cleaners. However, using one of these devices is not always possible. They are quite expensive, bulky and energy-consuming. Not everyone can afford a vacuum or a steam cleaner. Besides, it might be just inconvenient to pull out a large device just to clean a small area rug or pick up some litter from a carpet. So, how to clean a rug without a vacuum?
There are other ways to do that. Some of them require investments others are practically cost-free. There are time-consuming methods, as well as quick and easy ones. We are going to give you at least eight great options for economical and energy-efficient carpet cleaning. If you want to find out how to deep clean carpet without a machine, get on board!
How Can I Clean My Carpet Without a Carpet Cleaner?
All cleaning techniques can be divided into two categories: wet cleaning and dry cleaning. The latter is less time-consuming and can be performed on a daily basis, just to maintain the surface clean and prevent dirt from piling up. Wet cleaning is essential, but you don't have to do it every day. Unless there are spills or pet accidents that require immediate attention, monthly cleaning is sufficient. It is important to clean carpets and rugs with solutions that not only remove stains but also kill bacteria. That is especially important for families with little children and pets.
How can I clean my area rug at home? – Dry Cleaning
These are simple cleaning techniques that do not require using chemicals or cleaning machines. Even children can perform them, so they are also some good ideas for chores.
Pick up the litter manually. Large, visible pieces of debris can be picked up by hands. This simple five-minute task can already make your coating look peeler and neater.
Sweeping with a broom or a brush. Although this way of pare is more suitable for bare floors, it can also work on covering. The trick is in finding proper bristles for each particular coating. Soft nylon bristles are suitable for carpets and rugs with delicate piles. Low-pile carpets can be swept with more rigid bristles. Loop-pile rugs are the easiest to sweep, but you should avoid rigid brushes because they can damage the structure of fibers.
Using a mechanical sweeper. This device was invented to simplify manual sweeping and as of lately has given way to vacuum cleaners. But many people still prefer mechanical sweepers for their ease of use and compactness. A sweeper is more effective than a conventional broom and more economical than a vacuum cleaner.
Beating and shaking out the dirt. This method only works with small carpets and area rugs. You will have to take a carpet outside for brush up.. Beating is a great way of cleaning dusty rugs. Just make sure you don't breath in the dust because it is very bad for the health.
Here you can see more information about best mechanical sweepers!
How to deep clean a carpet? – Wet Cleaning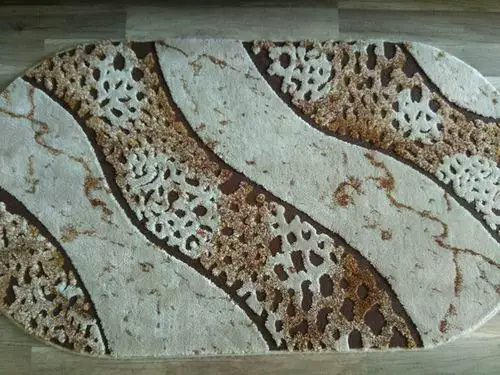 Once you are done with removing visible dirt and dust from your carpet, it is time for a more thorough cleaning. There are several ways to do that:
Wash in a washing machine or by hands. This method works with small carpets and rugs. Tossing a rug into a washing machine and letting it do all job is the easiest solution. If you want to deep pare a coating without a machine, you will have to take the trouble of washing it by hands in a bathtub or a laundry basin.
Spot clean with solutions. This method is applicable if you need to remove stains from a large covering. You can use industrial solutions, or try some homemade remedies to remove stains. Just apply some directly on a soiled spot, let it sit for a while and then blot with a damp cloth.
Wall-to-wall carpets that cannot be removed require shampooing, whether you like it or not. It is quite a pain to shampoo carpets without a machine, or at least a vacuum cleaner, but still possible. The main thing is to ensure that the carpet gets enough air to dry properly (however, you might still need to use a vacuum for thick carpet).
Wiping with a wet cloth. With the help of this method, you can make your rugs look fresh and clean. That will work perfectly with low-pile and loop-pile rugs. You can add a little bit of cleaning solution or a freshener for a better smell.
Here you can see more information about best vacuum for thick carpet!
How to Clean Car Carpet Without a Vacuum?
You can use most of the techniques listed above to clean car carpets. However, it is better to use a specialized cleaning solution. Apply some directly on a coating and let it sit for several minutes. Then rub with a soft brush to work the dirt out of it. Remember that you will not be able to vacuum up carpet cleaner, so make sure you don't apply too much of it. How to dry wet carpet without vacuum? Use a damp rag to pick up the residue, repeating the procedure as many times as needed. Once you are done cleaning, leave the car doors open for a while to let the carpet air dry.
The table below summarizes the best ways to clean each specific type of carpets and rugs.
| Type of carpet/rug | Wet cleaning | Dry cleaning |
| --- | --- | --- |
| Low-pile carpet | Spot cleaning, shampooing | Sweeping (mechanical or manual) |
| Area rug | Washing | Shaking, beating |
| Loop pile carpet | Spot cleaning, shampooing, wiping with cloth | Sweeping with a soft-bristle broom |
| High-pile (shag) carpet | Professional cleaning | Hand-picking, shaking out the dirt |
| Car carpet | Brushing with cleaning solution | Sweeping with a brush |
General Conclusion
Cleaning carpets and rugs without a vacuum or steam cleaner is not rocket science. It is rather easy, although, sometimes time-consuming. However, we recommend using machines to clean thick carpets, at least every once in a while. There is a wide selection of vacuums for shag carpet, so you can choose the one that suits your living conditions the most.
Video: How to Clean a Rug without a Vacuum and with Small Children?